St. Joseph's University City
Philadelphia, PA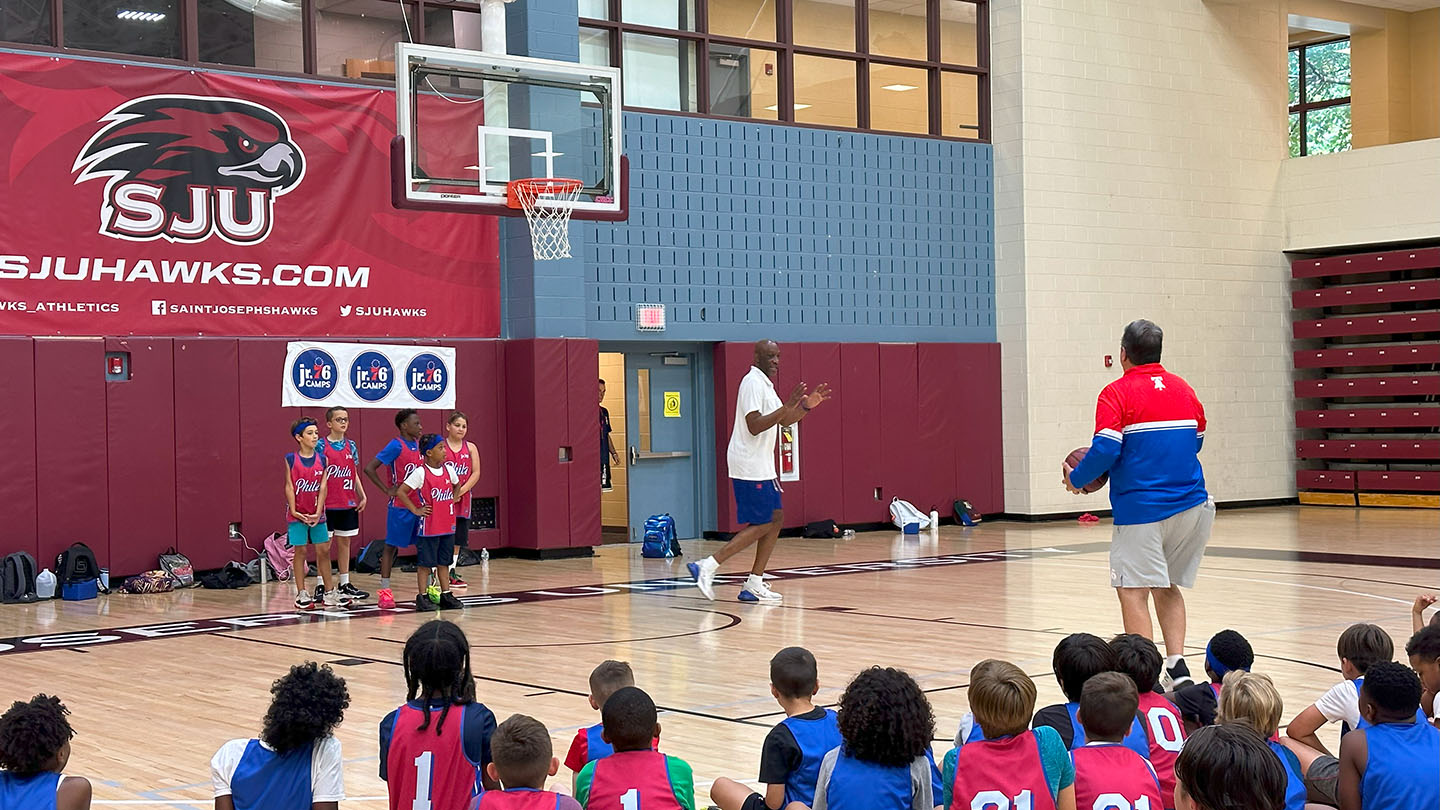 Early Bird Discount
Sign up by February 15, 2024 and get a $25.00 discount off your tuition.
Discount applied at enrollment.
Discount does not apply to Jersey Shore locations.
St. Joseph's University City state-of-the-art facility is fully air conditioned. This beautiful arena will make Jr. 76ers Campers feel like pros.
Jr. 76ers Camps will have a certified Athletic Trainer on-site. A Jr. 76ers staff member will be at the entrance to escort your camper. Pick-up and drop-off is located at the front of the Athletic Recreation Center (ARC) on 43rd Street.
Jr. 76ers Camps at St. Joseph's University City