Moorestown High School
Moorestown, NJ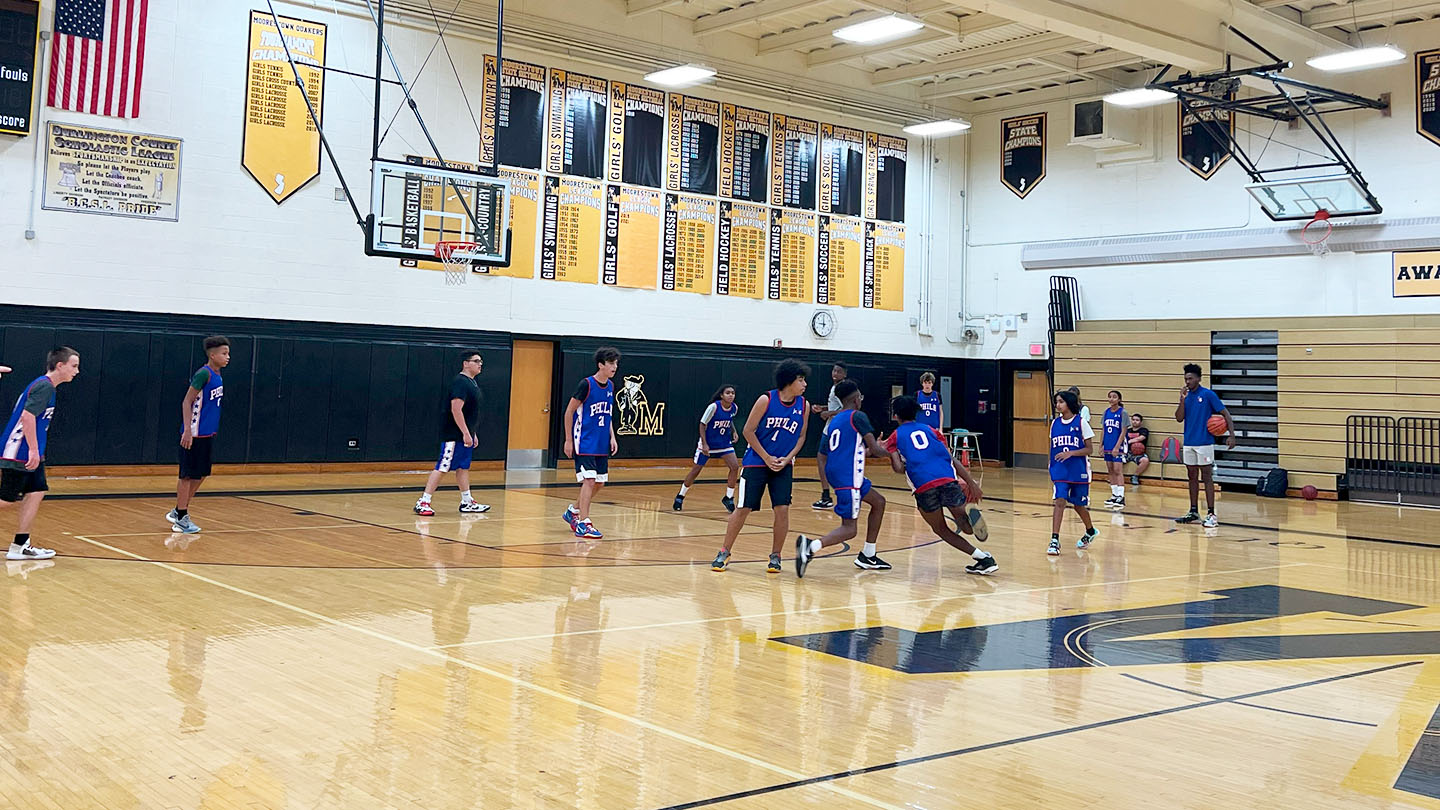 Early Bird Discount
Sign up by February 15, 2024 and get a $25.00 discount off your tuition.
Discount applied at enrollment.
Discount does not apply to Jersey Shore locations.
Moorestown High School is located in Moorestown, NJ. This fully air-conditioned state-of-the-art facility is home of the Quakers.
Jr. 76ers Camps will have a certified Athletic Trainer on -site and there is a water-bottle filling station. A Jr. 76ers staff member will be at the entrance to escort your camper. Pick-up and drop-off is located in front of the gym in the back of the school close to the tennis courts and football field.
Jr. 76ers Camps at Moorestown High School