Jr. 76ers Camps Holiday Hoops 2023
December 27, 28 & 29, 2023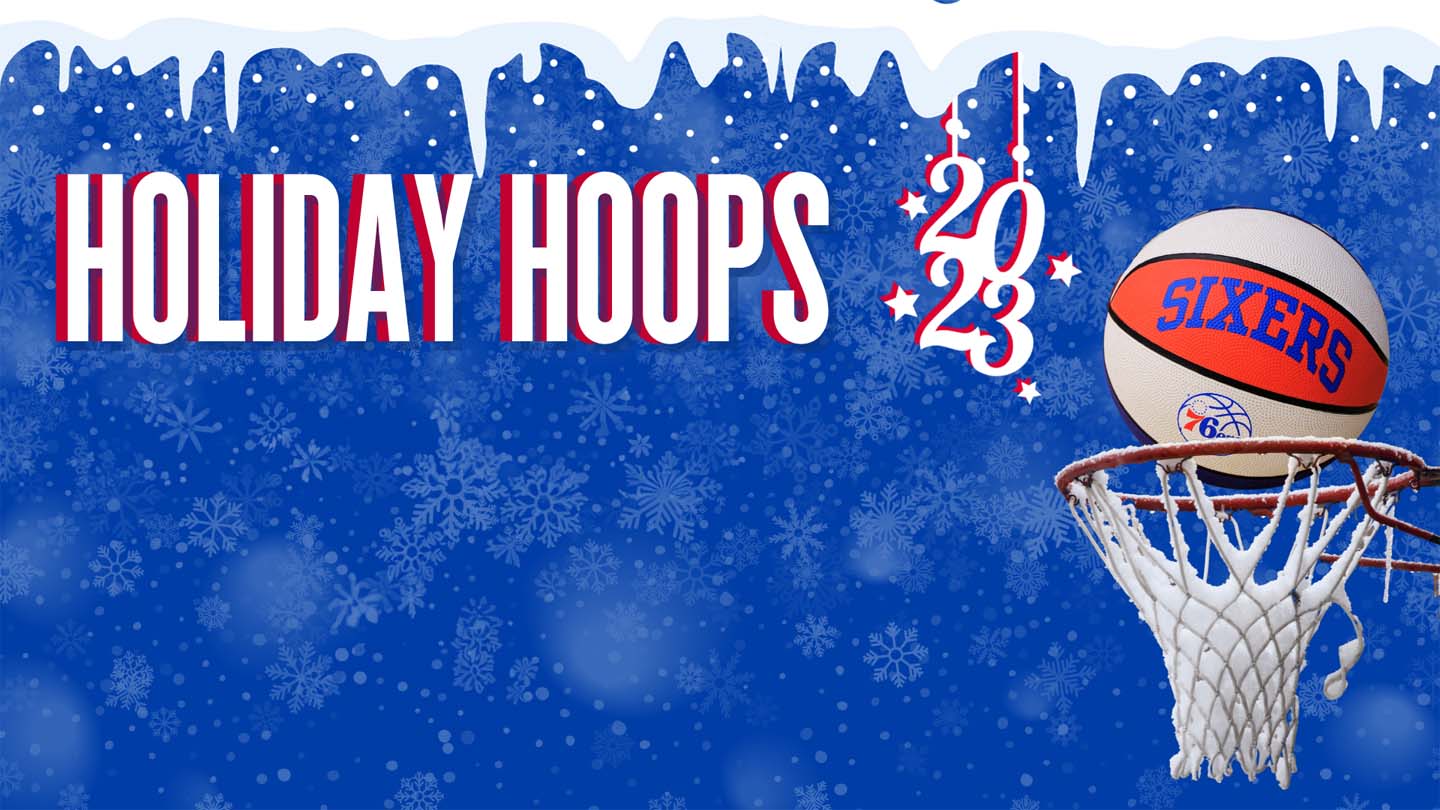 Early Bird Discount
Sign up by February 15, 2024 and get a $25.00 discount off your tuition.
Discount applied at enrollment.
Discount does not apply to Jersey Shore locations.
Boys and girls, ages 6-14, are invited to join the Jr. 76ers Camps for 3 days of basketball skills and drills (Wednesday, Thursday & Friday), at Competitive Edge in King of Prussia, PA.
Supervised by experienced basketball coaches from the Jr. 76ers Camps coaching staff, our 3-day camp is designed to build a strong foundation for the game and keep players moving during the winter season. Campers will learn skill development in shooting, ball handling, passing and movement in a fun and positive learning environment.
Details
DATES: Wednesday, December 27, Thursday, December 28, & Friday, December 29, 2023
9:00 am to 3:00 pm.
COST: $315 + $10 registration fee
LOCATION: Competitive Edge – King of Prussia, PA
Here's what you'll learn
Ball Handling
How to protect the ball and dribble with either hand.
Passing
The 5 basic passes and when to use them.
Offense with and Without the Ball
How to shake your defender and get in triple threat position.
Shooting
The fundamentals of shooting (off the pass and off the dribble) and how to make a lay up with either hand.
Rebounding
How to box your man out and attack the offensive boards.
Defense
A proper defensive stance, how to move your feet and stay with your man.
Character Development
The character muscles that make you a great player on and off the court.
Movement
Improve your athleticism, balance and coordination.
Important Details
Experienced adult staff
Top-notch facility
Limited enrollment
For players at every level
For players of all positions
Daily character and leadership development
Please bring a lunch and drinks/water in a cooler or thermal lunch bag with an ice pack if needed. (Lunches are not refrigerated.)
Sample Day (9:00 AM - 3:00 PM)
| | |
| --- | --- |
| 9:00 am | Player drop-off |
| 9:05 am | Morning meeting |
| 9:15 am | Dynamic warm-up |
| 9:30 am | Skill Development Stations |
| 11:00 am | Individual Competitions |
| 12:00 pm | Lunch |
| 12:30 pm | Afternoon meeting |
| 12:45 pm | Skill Development Stations |
| 1:30 pm | Team Competitions |
| 2:30 pm | Daily wrap-up |
| 3:00 pm | Player pick-up |
Need more information about the Jr. 76ers Camps Holiday Hoops? Call us today at 610-668-7676 or check out our Frequently Asked Questions.